The Back2Work program provides customized training, continuing education, community resources and connectivity, as well as a mentor for those we serve working to become self-sufficient.  Through this program, participants will be preparing to re-enter the workforce and secure employment with a livable wage.  Through programming at St. Vincent de Paul, specific skills and benchmarks around employment preparation, healthy relationships at home and work, financial literacy, career readiness, an assigned mentor, and employment or preparation for employment in a desired position will be attained.
During the Back2Work period, wrap around services will include (but not limited to):
Healthy Relationships classes (World Class Relationships for Work + Home curriculum)
Financial literacy (Your Money, Your Goals and Money Habitudes curriculums)
Substance abuse and mental health referrals and connectivity
Ongoing mentorship
Soft skill development and enhancement
Navigating the Career Pathway/Career readiness skills (resume, cover letter, guided career search and  attainment)
Career coaching and attainment
Career follow-up and enhancement
Connectivity and co-paid enrollment in the trades and apprenticeship programs
Access to SVdP Pre HiSET preparatory classes (High School Credential/GED) and fully paid  enrollment in the local community college HiSET course as needed.
Back2Work Coordinator, can be contacted at Back2Work@svdpdsm.com | (515) 282-8327
Step 1: Candidate Recruitment (aligned with employer expectations and needs) and Employment Pre-Screen
---
Step 2: Introduction – Employment Training (2 weeks)
Understanding employment requirements and expectations
Job Shadow/Career Pathway Research
Completion of employment applications/Formal hiring processes completed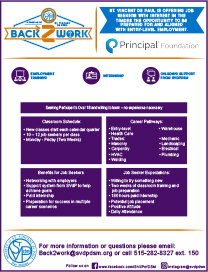 ---
Step 3: Employment, On-the-job Training (OJT), SVDPDM Classroom Training, Mentoring (6 months)
With the employers as they would for any new hire
On-the-job training mode for a minimum of six months
During the OJT, there will be scheduled workshops with SVDPDM to provide on-going learning of relevant soft-skills, overcoming workplace challenges and addressing retention issues
---
Step 4: On-going Support from SVdPDSM (Up to an additional 18 months)
Candidates will work with SVdPDSM to be connected to and enroll in additional trainings to build skills to progress on their career pathways. These courses may include: HiSET, Basic Math, ESL, etc. (Classes that are needed to progress on a higher-level career pathway but have a longer trajectory for learning.)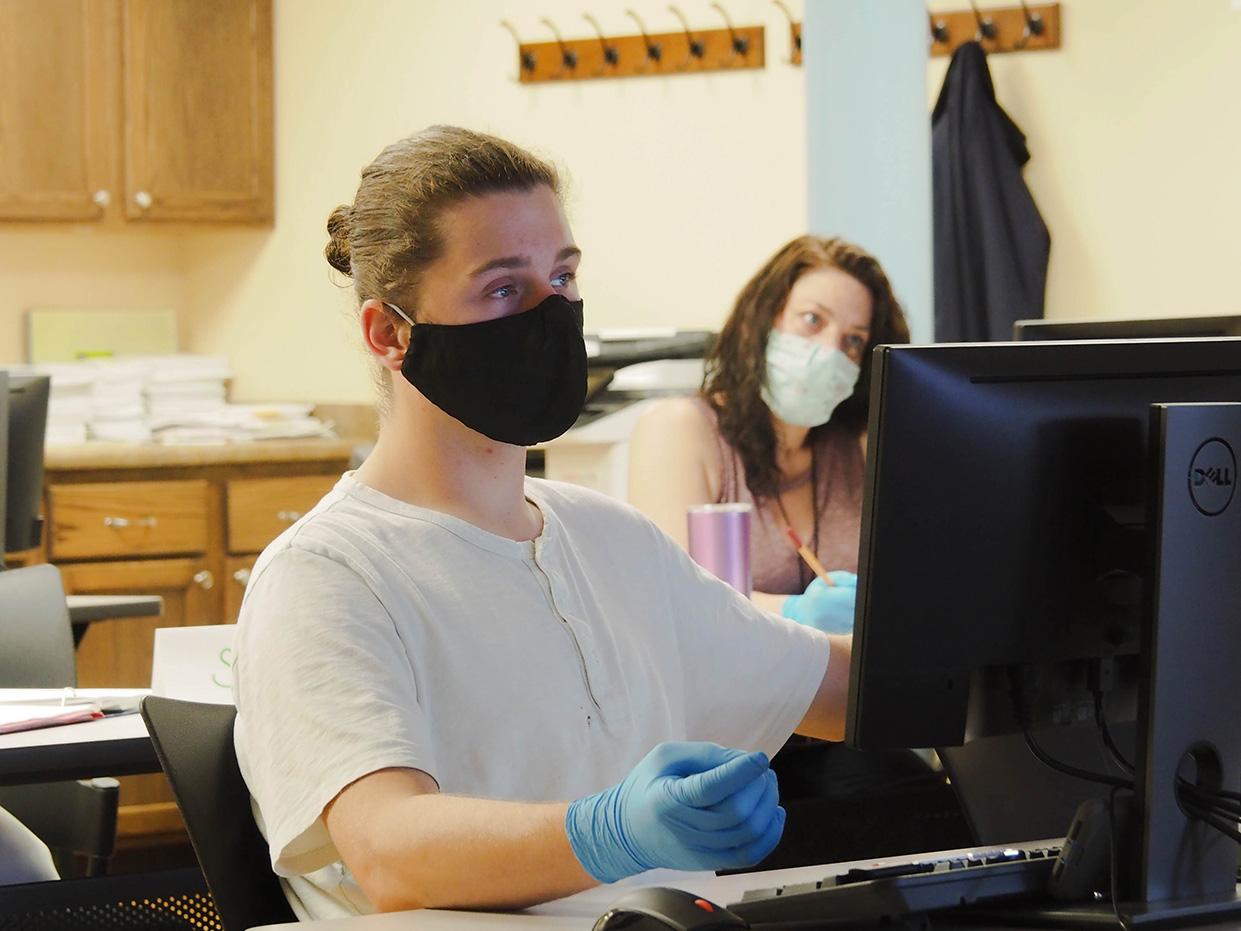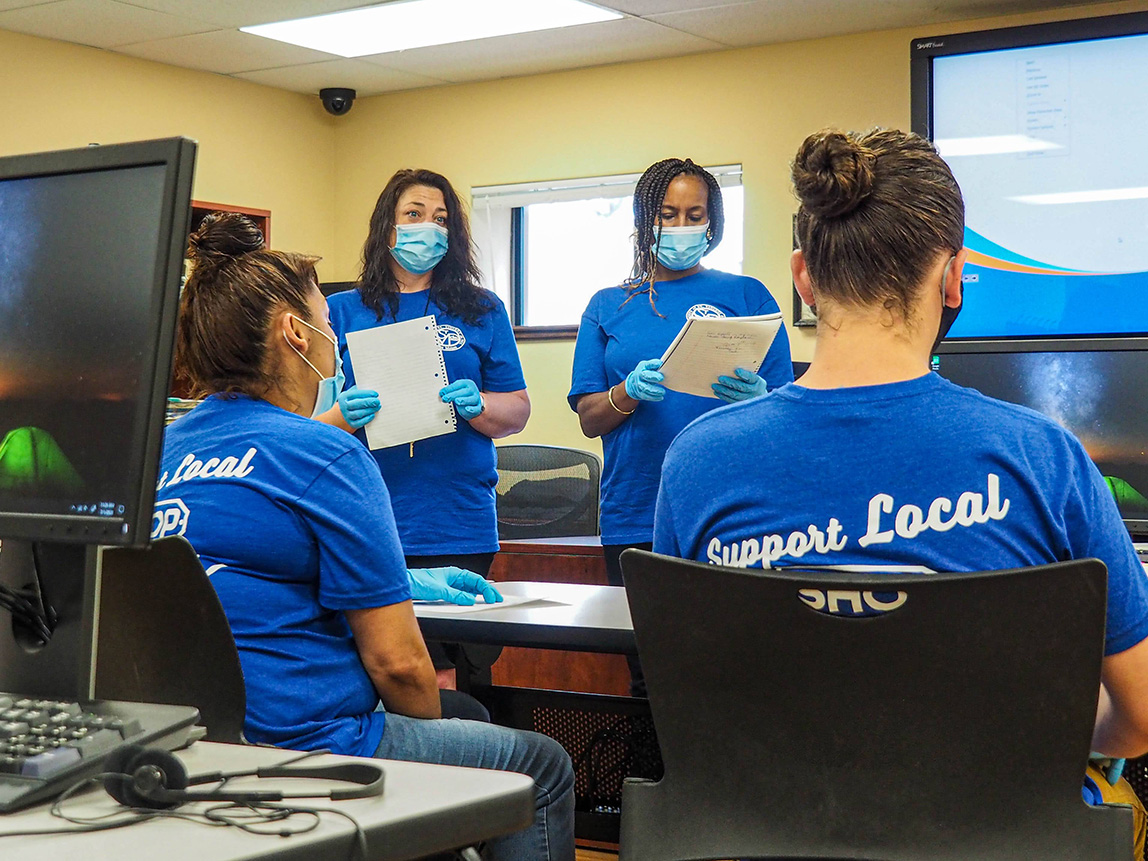 Photos taken by Brittany Freeman